International Female Ride Day IFRD 2018
IFRD (international Female Ride Day) is an annual event, which takes place on the first Saturday in May.
This year it was May 5th and of course, we are there!
We met at 9 o'clock in Vienna, Strebersdorf. The motorcycles were full, and with that our trip already started. But stop, stop something very important is still missing!
Our Tüttü's! :-0

At least on this day we have to show our colours and clearly mark ourselves as women on the bike. 😉
But that only stops us for a moment and shortly after we are on the way north, in the direction of Mistelbach, in order to then turn off to Zistersdorf, where we meet with "Eule", which I have only met virtually so far.
As a surprise, her mom is also there, all the better!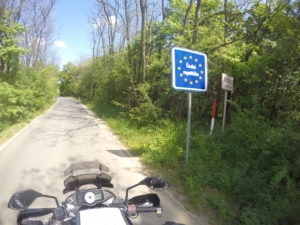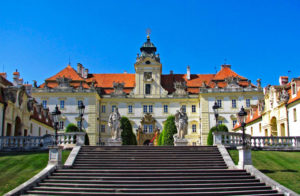 Further on the Czech border and near Schrattendorf we changed over to the Czech Republic and drove via Valtice ->
further on to Lednice, the destination of our trip today.
In Lednice there is the annoying parking problem. But also our number of motorcycles found a gap (Moto wins!)
Lednice Castle and the surrounding park are truly magnificent. <
For best described as a mix of Grafenegg and Laxenburg. Aa a part of our troop makes a short walk through the park, the rest flee into the shade, because it slowly gets warm.
On the pictures you can see very well our short round to the castle. But we could not stay much longer, because there were still "a few" kilometres ahead of us.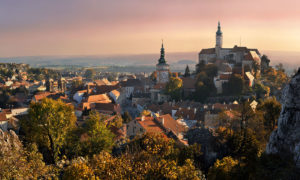 We went on to Mikoluv, near the Austrian border.
It is a place with a beautiful old town that has been beautifully decorated and lovingly renovated for years.
But there was also only one drive by and it went on again.
Shortly afterwards we crossed the border on a gravel road back to Austria, where we found a beautiful cellar mountain.
The Galgenberg Austria's most beautiful cellar lane 2013 😉
It was time for a late lunch, which we had at a stop in Laa.
After dinner we part ways again, but I think we have made new friends! 🙂
For us it went further south, and via Kreuttal back to our starting point.
A wonderful IFRD day lies behind us